This is a super easy recipe to make, and it's delicious. Make sure you plan ahead for this, even making it the day before so it has ample time to cool and set fully before serving.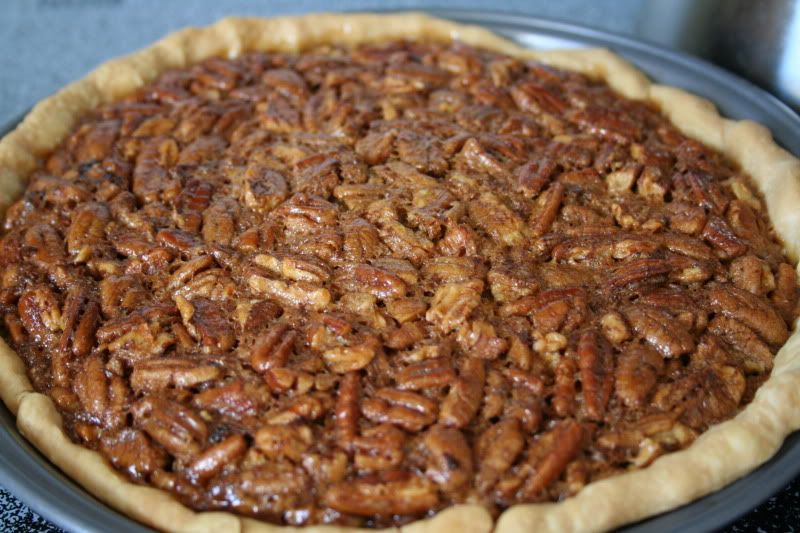 Pecan Pie
- 1 cup light corn syrup
- 3 eggs
- 3/4 cup sugar
- 3 tbsp melted butter
- 1 1/2 tsp vanilla
- 1 1/2 cups pecans
- 1 deep dish pie crust, prepared
Preheat oven to 325. Mix all ingredients except pecans together well, then fold in nuts. Pour carefully into prepared pie crust, arranging pecans if you have that kind of crazy. Bake for one hour then check pie using thermometer. Center should be 200 degrees. If less, bake another 10 minutes. It should spring back when touched lightly.